Founder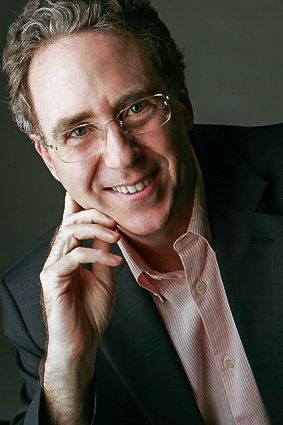 Anthony D. Salzman -
Founder and General Director of the V-TRAC Group
Our partners trust us because we always deliver what we promise, without excuse or exception. Our experience enables us to succeed regardless of the rapidly changing legal system and business environment.
Anthony D. Salzman "Mr. Vietnam" is the first American to do business in Vietnam since Doi Moi, and the Founder and General Director of the V-TRAC Group.
Educated at Yale and Duke University, Salzman had been a Vietnam War protestor and was inspired to build his business in Vietnam. In 1992/1993, Salzman relocated his family to Hanoi to build the first American business in Vietnam since Doi Moi. Salzman served as a catalyst for lifting the U.S. trade embargo on Vietnam in 1994 and supported the signing of the Bilateral Trade Agreement between the U.S. and Vietnam in 2001. Following the Asian Financial Crisis, Salzman became advisor to Prime Minister of Vietnam, Phan Van Khai in 1998. Subsequently, Salzman co-founded the Vietnam Business Forum, and led Caterpillar through eight years of market leadership. In 2010, Salzman received the Friendship Medal from the President of Vietnam, Mr. Nguyen Minh Triet, for his substantial contributions into the economic, social developments, educational and training aspects of Vietnam. In the same year, the Hanoi City People's Committee awarded Salzman with the Capital Development Medal for his substantial contributions into the economic and social developments of Hanoi Capital.
Earning his stripes through more than 20 years of on the ground experience in Vietnam, "Tony the Tiger" has been cited frequently in Vietnam's domestic media and in international publications, such as the New York Times, the Chicago Tirbune, and The Economist. More than 20 years after normalized US-Vietnam relations, Salzman's 20/20 hindsight offers a rare perspective on the Do's and Don'ts of succeeding in Vietnam.
Aside from his business interests, Salzman played a key role in the early-stage development of Vietnam's education system; founding the first international school (United Nations International School) in 1993, sponsoring the first American training program at the Hanoi University of Technology (1994) and sponsoring Vietnamese students attendance at the Interational Mathematical Olympiad in the United Kingdom and the U.S. To further strengthen the Intellectual Property laws in Vietnam, Salzman also sponsored study at Duke Law School for Vietnam's lead Intellectual Property Negotiator (1994).
Salzman and three others created the AmCham chapter in Vietnam (Hanoi) in 1993 and he co-founded the Vietnam Business Forum in 1998.
To strengthen the early-stage investor community, Salzman, along with the Wolfgang Bertelsmeier, International Finance Corporation, and Michael Mann, former Australian Ambassador, founded the bi-annual Vietnam Business Forum. The Vietnam Business Forum provides a platform for over 300 participants from domestic and foreign enterprises to engage Administrative Organizations. The Forum has been instrumental in improving the Foreign Investment Law, Enterprise Law, Law on Land, by enabling participants to address concerns on tax, labor and banking for the Vietnam Administrative Authorities to address.